Stubbies Schoolwear
Role:

IA, Design, Illustration
|
Year:

2010
|
Client:

Stubbies Schoolwear
|
Agency:

Reactive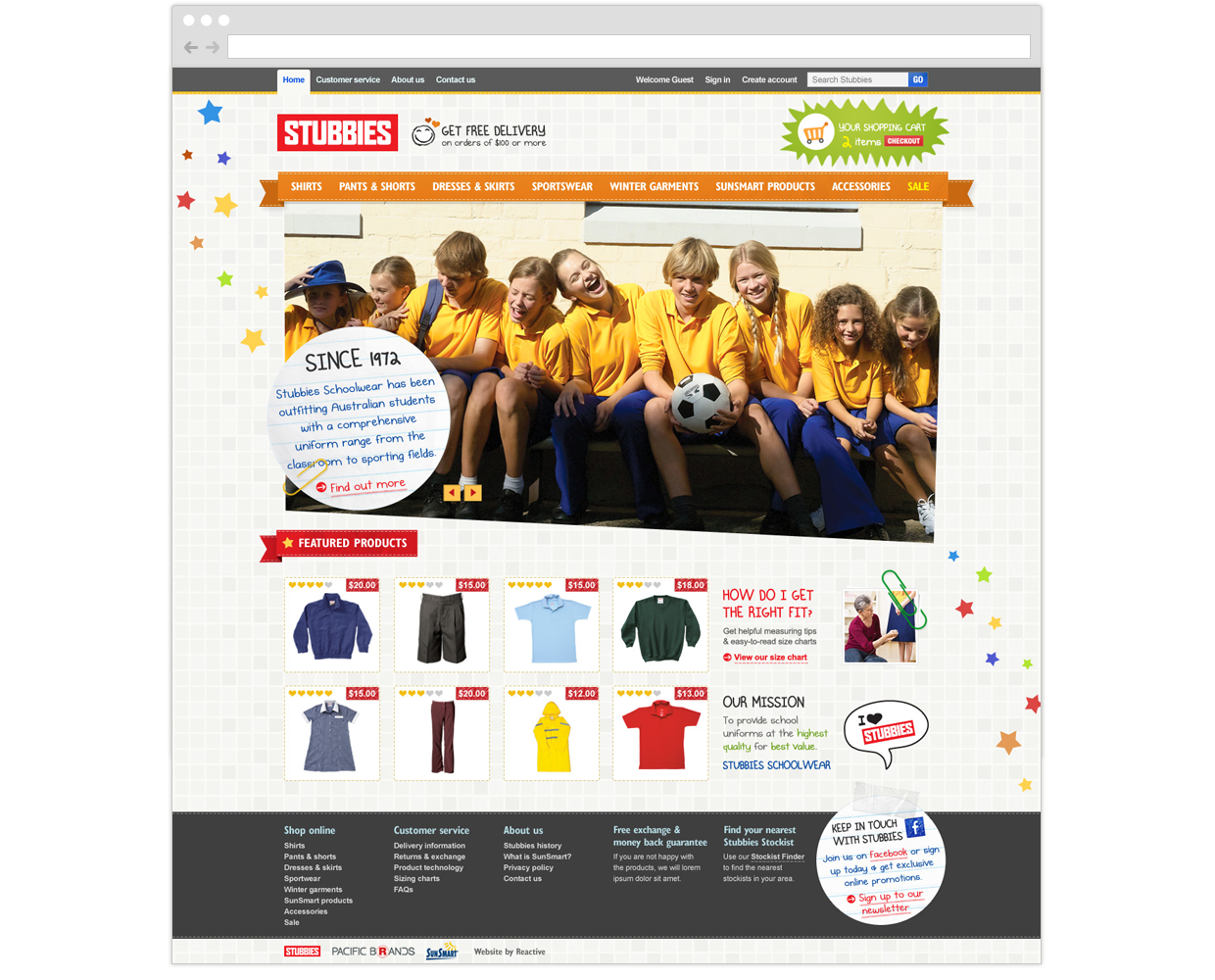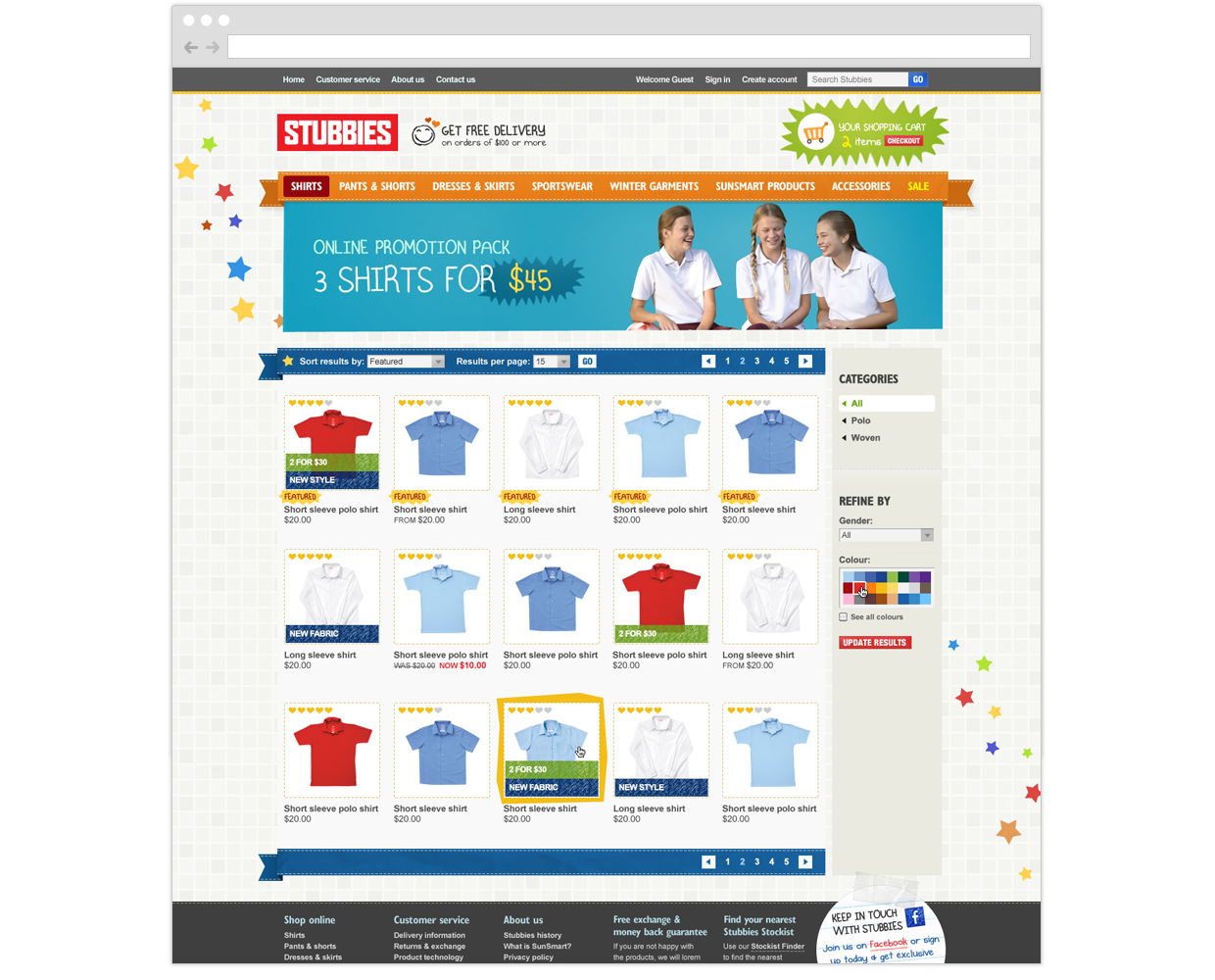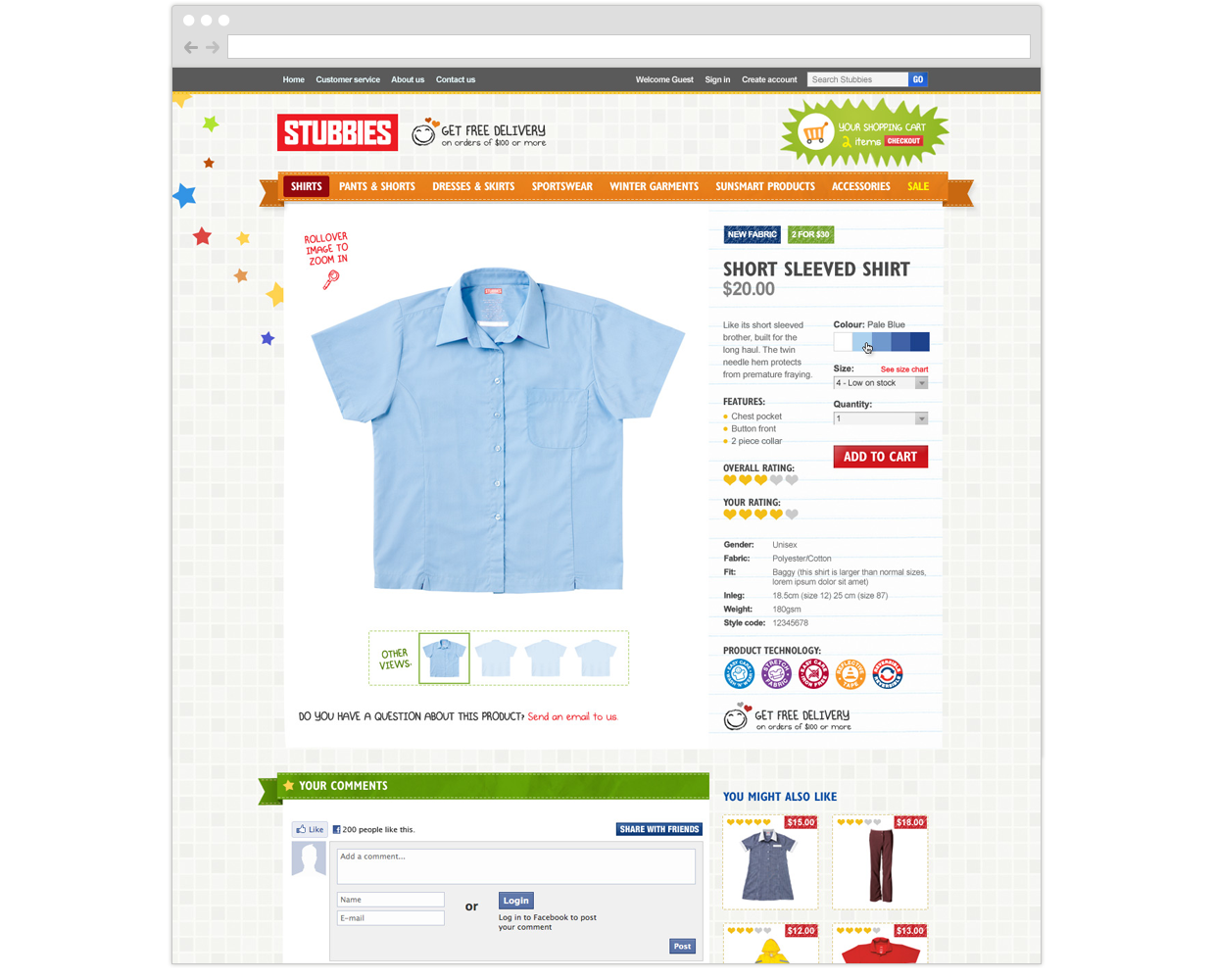 Stubbies Schoolwear is the leading provider of high quality schoolwear for Australian school kids. The brief was to launch an online store as part of the Stubbies website to reduce the reliance on retailers.

Prior to Stubbies, I have worked on many other e-commerce sites, including General Pants Co., SDS and Bras n Things. I have become very familar with the best practices for e-commerce projects.

Apart from the IA, I worked on the concept designs and extensions for this project. Since the site is aimed at parents of school-aged kids, I used this project as an opportunity to include a little bit illustrations. The client was very happy with the website and had incorporated some of the online design elements for their new printed catalogues.