General Pants Co.
Role:

IA, Design, CSS/HTML
|
Year:

2008 - 2012
|
Client:

General Pants Co.
|
Agency:

Reactive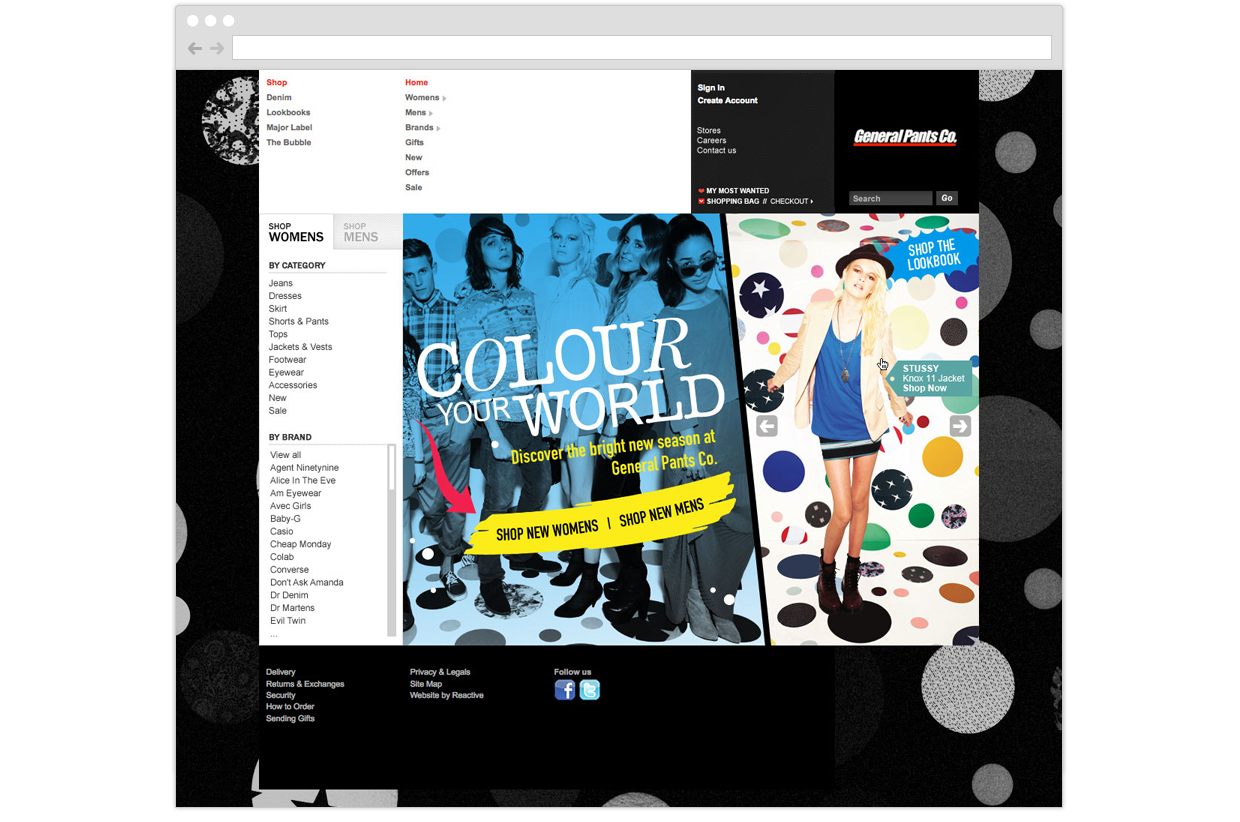 General Pants Co. is one of Australia's leading fashion retailers. Working on this project for the past few years has allowed me to learn so much about best practices and designing for e-commerce sites. I have been working on this project for most of my time at Reactive.

The original site launch did not include the online store. I spent lots of time on e-commerce research, looking at best practices by finding out what other leading online stores are doing, both locally and internationally. I worked on the wireframes and designs for the online shopping experience and checkout process.